Of the Five Branches of Philosophy, Metaphysics is first and foremost.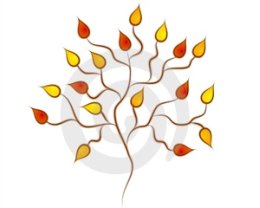 The five branches of philosophy include:
* Metaphysics (the true nature of reality)
* Epistemology (the true nature of knowledge and belief)
* Politics (how humans function within a society)
* Ethics (values and decision making process)
* Esthetics (what is art)
Metaphysics - the study of the true nature of reality - forms the basis from which we perceive and give meaning to our world. As such, how we understand metaphysics forms the foundation for all other philosophical studies, and how we apply our resulting belief systems to our lives.
Why is the study of Metaphysics so important?
I think Landauer and Rowlands (ImportanceOfPhilosophy.com) say it best...
"The degree to which our metaphysical worldview is correct is the degree to which we are able to comprehend the world, and act accordingly. Without this firm foundation, all knowledge becomes suspect. Any flaw in our view of reality will make it more difficult to live."
Metaphysics - our understanding of who we are, why we are here, the true nature of our reality and the people, places, and things we experience - forms the foundation for how we think, feel and behave in life.
Metaphysics is central to, and is the core of, all branches of philosophy. It must come "first" if we wish to grasp the workings of our minds and hearts (which is why Aristotle called it "First Philosophy").
As you begin to explore the branches of philosophy, remember to keep Metaphysics first and foremost. Explore the links below, use the STUDY GUIDE, and subscribe to Offramp Updates to stay connected.


---
~~ Links to more pages about Philosophy on Metaphysics-for-Life.com:

~~ Epistemology: Examining the nature of Knowledge and Belief
The philosophy of knowledge seeks to answer the question, "how do I know what I know?" It also looks at the true nature of belief, how belief is justified in the mind, and how truth, knowledge, and belief differ.



~~ The Philosophy of Metaphysics
The Philosophy of Metaphysics is the attempt of the human mind to understand the true nature of itself.

~~ Links to more articles and resources on other sites:

Introduction To The Five Branches of Philosophy
There is a hierarchical relationship between these branches as can be seen in the Concept Chart. At the root is Metaphysics, the study of existence and the nature of existence. Closely related is Epistemology, the study of knowledge and how we know about reality and existence.



The Divisions and Definitions of Philosophy
The Main Branches of Philosophy are divided as to the nature of the questions asked in each area. The integrity of these divisions cannot be rigidly maintained, for one area overlaps into the others. (Note: A different view of the divisions of Philosophy.)


Return To: The Philosophy of Metaphysics


OR, Go Back To: METAPHYSICS FOR LIFE: TAKE THE OFF RAMP to return to the "HOME" page and continue exploring this site.