Metaphysics for Life is funded by the Foundation for Creating A Mind with Heart. Please donate now!
Metaphysics is For Your Life!
Take the "Offramp" and
Remember Who You Really Are.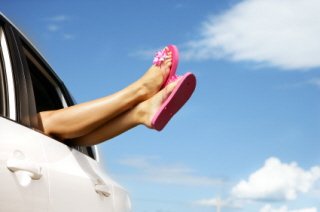 Slow down. 
Take a deeep breath. Relax!

Metaphysics For Life is like your favorite back-country road.
Take your time and explore all the little nooks and crannies.
Read the articles, watch videos, and listen to interviews with philosophers, scientists, teachers, and explorers like you.
Learn more about what metaphysics is (and what it is not), the history and development of the field of metaphysical science, the importance of philosophy as it relates to our physical life experience, and the role of spirituality in our modern lives.
Complete the "8 Week" Study Guide and download your free Certificate of Completion, suitable for framing and display in your home or office.
Metaphysics For Life is for practical people like you, who want to study and apply first principles to their lives in a meaningful way, empowering themselves with tools and techniques to enhance awareness, perception, performance, and well being.

If that sounds like what you want for your life, then you have come to the right place. Check out the Metaphysics Classes page for video lessons and learn how to enroll in online Courses.  
Metaphysics For Life is a production of Heartcompass Enterprises, offering products and services for enhancing the heart, mind and body connection.  
Learn how you can create a healthier mind, connect to the heart, and discover the true purpose of your physical body.  
Visit the Foundation for Creating A Mind With Heart and learn how to join (it's free to join) and download a free ebook.

Ilana Moss is the owner of Heartcompass Enterprises and the creator of the Heartcompass LifeNavigation System for Creating A Mind With Heart.  




Go to the "About" page to watch a video introduction and read more.



To learn more about me click here and watch the video where I share my personal story and why I created this site for you.
In addition to articles, classes, and videos I also offer Coaching and Training for Creating A Mind With Heart.
With Love&Gratitude,
Ilana Moss,
~ Heartcompass Enterprises ~
~ The Foundation for Creating A Mind With Heart ~
---