Find Metaphysical Stores and Gifts
for that special Metaphysical Someone in your life!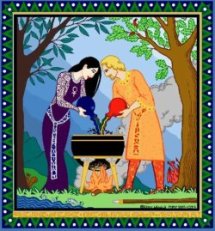 The metaphysical stores you will find on this page offer the best in metaphysical art, jewelry, music, books, DVD's, healing, and learning.
A metaphysical gift is a great way to introduce someone special in your life to the wonders and benefits of metaphysics. Or, give yourself a gift and wear it or use it proudly.  Let others know how important metaphysics is to your life.
Metaphysics for Life has searched the internet to find the best metaphysical gifts.  Visit the online stores we have found and start shopping now!
And if you know of a great metaphysical store we missed - or if you have an online store of your own you would like to share - please use the CONTACT US form to let us know.
---
Visit the online metaphysical stores below to find great gifts:

Cafe Press - Metaphysical Gifts
Cafe Press carries apparel, art, and accessories decorated with sacred geometry and metaphysical quotes. Check out the wide selection of T Shirts for men and women!

Lightsource Sacred Geometry Arts and Gifts
Sacred Geometry opens the Heart and lifts the Spirit. Lighsource carries Hi-Chi Jewelry and sacred geometry art you won't find anywhere else. You might want to download some animated art for your phone or iPad while you're there!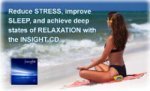 Immrama - Whole Brain Balancing
What if you could give your friend or loved one a balanced brain? Well you can! I have used and recommended Immrama's Focus and Insight CD's for over ten years, and my brain hemispheres are balanced. That means better intuition, creativity, productivity, and feelings of peace and well-being. Affordable and very nice to listen to, and your friend or loved one will thank you!

Need a pair of metaphysical shoes? You'll find them at Zazzle! Check out the wide selection of metaphysical gifts at Zazzle.  Then click on the "Keds Shoes" - affordable, practical, and FUN!

One Spirit Book Club - Free Gift Offer
I've been a One Spirit member for years, and it's a great way to keep up on the latest spiritual and metaphysical books and gifts. When you join, you will get something nice for yourself for free, or you can re-gift it!
Back to the TOP of Metaphysical Stores, or return to the HOME page.
---