Find Stress Relief When You Connect To The Heart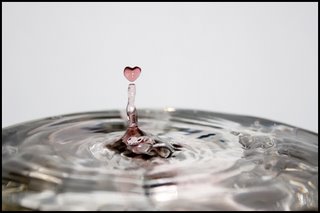 Stress relief is essential for creating physical, mental, emotional and spiritual health and well being.
Understanding and accessing the power of the Heart to relieve stress, empower the mind, and enhance intuition are just some of the many benefits of learning to use Metaphysics for Life.
To resolve these conflicts you can access the Heart through meditation, use Heartmath coherence techniques, learn how to use the Heartcompass LifeNavigation System, explore sacred geometry, or any of the many other tools you will find as you explore this site.
Using these techniques to access the Heart, you will feel the peace and happiness that you are looking for.
That is the proper time to ask your Heart for the truth, to replace the false fear-based beliefs that are creating stressful experiences. With the truth in mind, you will find yourself in a state of calm that allows you to hear your own inner voice or guidance. This is the most effective way to approach life's problems and get positive results.
Click on the links below to explore these and other options for relieving stress.
OR, Go Back To: The Mind Body Connection to learn more about the role of the Mind and Heart in creating health and well being.


---

HeartMath: A Change of Heart Changes Everything
Health, Performance, Happiness: Tools and technology that reduce stress and enhance your well being. The Institute of HeartMath provides scientific research, education, and high tech resources for developing heart centered living skills.



~~ Healing Messages Open The Gateway of the Heart
A mind with Heart, directed by spirit, can deliver powerful healing messages in the form of words and images that inspire, empower, and open the gateway of the Heart. Learn how to subscribe and have Healing Messages sent to your email.



~~ Meditation Techniques and Tips: Go Deeper, Faster, Get Results
Meditation has been used for thousands of years to still the mind and connect with source or spirit. Today, you have access to meditation techniques and technologies that will save a great deal of time and effort, and bring results that even a seasoned guru would envy.


---
Relieve stress with this Daily Prayer for Peace of Mind - enhanced with alpha binaural beat audio for deep relaxation.

Watch more videos at A Mind With Heart Channel on Youtube. The official Youtube channel of Metaphysics for Life!


Go Back To: The Mind Body Connection
OR, Go Back To: METAPHYSICS FOR LIFE: TAKE THE OFF RAMP to return to the "HOME" page and continue exploring this site.


---