Metaphysics Self Help Books I have read and recommend, plus CD's, DVD's, links to audio and video, and more....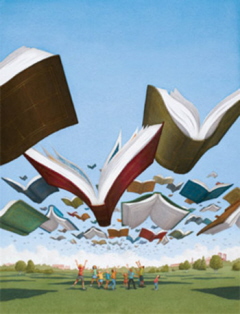 For more than 20 years I have been reading and studying metaphysics self help books, and new age books, that attempt to explain and apply metaphysical theory and principles. On this page you will find what I consider to be some of the best and most practical books that I have yet to come across (as well as some CD's, DVD's, and links to online video and audio resources).
I have also included a number of books I haven't read yet but are on my "wish list". Usually these are by authors that I have read before, listened to audio or video interviews, and/or trust and respect for other reasons.

To make browsing a little easier I am limiting the number of books on this page and put them in the following categories:
* Science/Metaphysical Science
* Metaphysical Philosophy
* Spirituality and Religion
* Health, Home, and Environment
* Money, Economy, Wealth and Success
* Entertainment and Media

Many, if not most, of these books belong in multiple categories, but I will try to place them in the niche that is most relevant.
If you would like to know when new books, CD's or DVD's are added, please subscribe to the Newsletter or your favorite RSS feed.


---
excerpt
"The Field began as a confidence trick. I persuaded my publishers to fund what was essentially a voyage without a compass... At a certain point I began to recognize, first with wonder and then alarm, that I had trespassed into dangerous new territory, a fledgling science in the very act of its creation. The scientific foundation that we had all believed in, on which all our confident assertions about ourselves and our place in the world presently rested, was disintegrating right in front of me. The book that I'd talked my way into writing was going to require no less than redefining our present concept of reality."


excerpt
"All human endeavor has the common goal of understanding or influencing our experience... Spectacular amounts of time and money are invested in data collection and analysis in the attempt to predict human trends... The "answer", we seem to perennially believe, will, once found, allow us to solve the problems of the economy, crime, national health, or politics. But so far, we haven't solved any of these problems at all."


excerpt
"My final stop in conventional academia was at Stanford University's School of Medicine. By that time I was an unabashed proponent of a "new" biology. I had come to question not only Darwin's dog-eat-dog version of evolution but also biology's Central Dogma, the premise that genes control life. That scientific premise has one major flaw - genes cannot turn themselves on or off... Something in the environment has to trigger gene activity. My outspoken challenge of the Central Dogma turned me into even more of a scientific heretic. Not only was I a candidate for excommunication, I was now suitable for burning at the stake!"


excerpt
"As we travel farther from our Galaxy's core, our distance from the energy located there was described by ancient traditions as the loss of connection that we sense both spiritually and emotionally. Scientific links between the quality of the Earth's magnetic fields, how they're affected by cosmic conditions, and our feeling of well being, seem to precisely support such ancient beliefs... Our ancestors cautioned that at the most distant point in our cycle, we would forget who we are-our connectedness to one another and the Earth... It's precisely this disconnected feeling that seems to be the consequence of the cyclic journey that carries us to the far end of our galactic orbit."


excerpt
"The film that shook the foundation of perception is now a book that challenges and expands your mind and its limitless possibilities... Part documentary and part fictional journey, the hit film of 2004 "What the Bleep Do We Know?" redefined the way in which humankind views life and the ways they live it... Now in the movie's follow-up book, more existential conumdrums are examined, offering you tools with which you can reexamine your own life and gain new understanding of your connection to-and power within- the universe."


---




The classic, in hardcover.
Makes a great gift or addition to your own library!


description
Metaphysics asks questions about existence: for example, do numbers really exist? Metametaphysics asks questions about metaphysics: for example, do its questions have determinate answers? If so, are these answers deep and important, or are they merely a matter of how we use words? What is the proper methodology for their resolution? These questions have received a heightened degree of attention lately with new varieties of ontological deflationism and pluralism challenging the kind of realism that has become orthodoxy in contemporary analytic metaphysics.
This volume concerns the status and ambitions of metaphysics as a discipline. It brings together many of the central figures in the debate with their most recent work on the semantics, epistemology, and methodology of metaphysics.


excerpt
"Descartes asks us, the readers, to read Meditations with him only if we can meditate with him-only if we can actually perform that which Descartes himself performs. We must be able to wipe our mind completely, or at least set aside, all prejudice and (all of our five senses). We must also be willing to completely read his work, including his replies to objections raised by others. Having warned us of what we must endure, Descartes then enters into a synopsis of the six meditations."



"The Combined Volume, Third Edition of A Course In Miracles is the only edition that contains in one place all of the writings that Dr. Helen Schucman, its Scribe, authorized to be printed. It is published solely by The Foundation for Inner Peace, the organization chosen by Dr. Schucman in 1975 for this purpose. This Combined Volume also includes the Supplements to A Course In Miracles; "Psychotherapy; Purpose, Process and Practice" and "The Song of Prayer". These sections are extensions of the Course principles, which were dictated to Dr. Schucman shortly after she completed A Course In Miracles."


description
"Have you ever contemplated the cause of the universe beyond simply attributing it to God or The Big Bang? If so, in that causal contemplation, have you ever entertained the idea that the universe is but a dream? Which is to say, have you ever considered that the cause of the universe is that you dreamt it up? At first glance, the idea that you dreamt up the universe perhaps seems implausible. However, what if you really took that idea seriously and followed it to its logical conclusion? What would you discover? Well, this book answers that question. Using the unique form of a graphic novel, artist and writer Alexander Marchand takes you on an artistic, humorous, irreverent, and extremely informative romp through the advanced, nondualistic metaphysics of the contemporary spiritual document known as A Course in Miracles. In the end, you'll not only have a coherent picture of the true nature of the universe and existence, but you'll also have essential, practical knowledge of what you'll need to do to if you are ready to wake up."


excerpt
"Goodbye for now, Gary. Remember this with certainty. Whenever you are prepared to choose the Holy Spirit as your Teacher, J will be there with you. If you are not prepared, he will still be there with you. For as he tells you in the text (of A Course In Miracles),If you want to be like me, I will help you, knowing that we are alike. If you want to be different, I will wait until you change your mind. Arten and Pursah disappeared, allowing me to quietly consider the implications of our discussion - not the least of which was the fact that I did not really exist, except for my reality in Heaven - and to contemplate the motivation behind a world that appeared to me to be unchanged, but which I would never look at the same way again."


Editorial Review
"Anastasia", the first book of the Ringing Cedars Series, tells the story of entrepreneur Vladimir Megre's trade trip to the Siberian taiga in 1995, where he witnessed incredible spiritual phenomena connected with sacred 'ringing cedar' trees. He spent three days with a woman named Anastasia who shared with him her unique outlook on subjects as diverse as gardening, child-rearing, healing, Nature, sexuality, religion and more. This wilderness experience transformed Vladimir so deeply that he abandoned his commercial plans and, penniless, went to Moscow to fulfil Anastasia's request and write a book about the spiritual insights she so generously shared with him. True to her promise this life-changing book, once written, has become an international best-seller and has touched hearts of millions of people world-wide.


---
excerpt
"The wide ranging selection of essays by the author of On Having No Head points directly back to you, the reader. It is a heartfelt challenge to awaken to your True Identity - which, as Harding demonstrates, is more wonderful than any of us can imagine, easier to see than anything in the world, and the paradigm of sanity and health. These essays show you exactly where and how to look to find this Treasure, and indicate the immense personal and global implications of this Awakening. As humanity approaches and passes into the next millennium, Self-realization is increasingly becoming a necessity rather than a luxury. As a species we cannot really afford to be without it. These essays are a powerful clarion call to each one of us to awaken to Who we really are."


excerpt
"What is Kabbalah? Kabbalah is not theoretical research. It is a practical method intended to help us through every moment of our lives. Through Kabbalah, one discovers the future, the past, one's attributes when he or she first descended into this world many lifetimes ago, and the distance one still needs to traverse. Seeing "both ends of the rope", Kabbalists understand what to do to benefit their lives and our, and how best to do it."


excerpt
"What would it mean to discover an ancient language - a literal message - hidden within the DNA of life itself? In this uniquely fascinating work, Gregg Braden shares the life-changing discovery that led him from a successful career in aerospace and defense to an extensive 12-year study of the most sacred and honoured traditions of humankind. Braden's extensive research and controversial findings enable us to: * decipher the coded message of our cells from the day of our origins * experience that message as a universal principle of unity * discover tangible and unprecedented evidence that we are part of a greater existence * learn how the message in our DNA becomes the foundation to resolve conflict."


excerpt
"This isn't a New Age Fairytale; it's real and true. We need enlightened souls to finally manifest the world of our dreams. It's easy to look at the earth and see the devastation of unconscious manifestation. Our planet didn't arrive at the brink of such terror on its own but through our collective decisions. The question now is simply; Will we choose this again, or will we finally and resolutely decide to follow the call of the soul rather than the pandering of the ego? Whatever we genuinely feel, the world and everything in it will transform in order to match that belief."


description
"The New York Times bestselling author of Buddah captures the extraordinary life of Jesus in this surprising, soul-stirring, and page-turning novel. Uncovering the transformational "lost years" that are not recounted in the New Testament, Deepak Chopra has imagined Jesus's path to enlightenment moving from obscurity to revolutionary, from doubt to miracles, and then beyond as the long-awaited Messiah. With his characteristic ability for imparting profound spiritual insights through the power of storytelling, Deepak Chopra's Jesus portrays the life of Christ as never before, ultimately leading us closer to understanding the nature of God and the soul."


excerpt
"We have all likely heard the popular saying, "Behind every great man stands a great woman", but how many of us are aware that behind every great religious system stands a great metaphysical concept? And what if many hidden teachings and powerful truths end up buried by the authoritarian orthodoxy and condemned as heresy? Taking this one step further, what if behind every metaphysical concept is a scientific theory that serves as the bedrock and foundation of that greater truth?...The concept we are referring to is the Holy Trinity - the triune nature of the creative force and our interaction with it...That the Trinity serves as a basis for all great spiritual and philosophical systems...really should come as no surprise to those who have studied metaphysics."


---
description
"The Living Matrix, a new documentary by Greg Becker and Harry Massey, is a provocative film about healing and the nature of human health. As they followed the trail of groundbreaking research across Europe and the U.S., Becker and Massey tracked down pioneering scientists and leaders in alternative medicine, and revealed a whole new model for understanding and promoting wellness. A full-length film, The Living Matrix brings breakthrough information that will transform your understanding of how to get well and stay well. Dynamic graphic-animation is woven with interviews with leading researchers and health practitioners as they share their discoveries on the 'miracle cures' traditional medicine can t explain. These experts reveal how energy and information fields - not genetics - drive human physiology and biochemistry, and illustrate the benefits of integrating conventional and alternative health care."


excerpts
"I invite you on a remarkable journey where you can embrace more happiness, peace and mastery over negativity than you may have ever known. You possess the ability to achieve such emotional freedom: It's closer than you may think. No matter how stressed your life is currently, the time for positive change is now."


description
"This is a new and completely revised edition of the official manual for Emotional Freedom Techniques or EFT. It is one of the most successful psychology self-help manuals ever published. EFT is a remarkable new technique which uses the body's natural stress-reduction points. When organized into the EFT "basic recipe," self-stimulation of these points by toucing or tapping has been demonstrated to rapidly reduce anxiety, depression, phobias and other conditions.EFT originator Gary Graig takes the reader through the basic steps of identifying the emotional roots of their problems, and crafting a combination of words that will trigger a healing response. He then demonstrates the one-minute healing routine that is the basis of EFT. He discusses the ways in which EFT can be applied to a variety of common conditions, including pain, fears, addictions and cravings, weight issues, insomnia and guilt."


Editorial Review
The HeartMath Solution may easily be written off as a book too eccentric for widespread public consumption, and that's unfortunate. The title's a bit misleading--it's not about cardiac care and it's not about calculus, but rather how 30 years of research have shown that the heart's "intelligence" affects emotions and physical health--especially when it comes to handling stress--and specifically what you can do to balance heart rhythms, reduce stress hormones, and boost your immune system. Yes, it sounds complicated, especially when you read that cardiologists worked with physicists and psychiatrists to develop the HeartMath program. But it's worth brushing off your skepticism and exploring the concepts in the Solution, as many employees of Fortune 500 companies have already done.


description
"Discover the revolutionary formula that heals the source of illness and disease, even success and relationship issues. According to Stanford, Harvard, Mayo Clinic, the CDC, and other research centers, there is one source of up to 95% of all illness and disease, and it is not your thoughts, emotions, conscious beliefs, actions, or even your DNA. Solomon revealed this source more than 3000 years ago. In 2001 Dr. Alex Loyd discovered how to activate a physical function built into the body that consistently and predictably removes this source so that the neuro-immune system takes over its job of healing whatever is wrong in the body. His findings were validated scientifically and by the thousands of people from all over the world who have used The Healing Codes system to heal virtually any physical, emotional, or relational issue, as well as realize breakthroughs in success."


customer review
"All "things" in our material reality are made of and resonate with energy. When you interact with nature, you exchange energy. When you eat food that is farmed with chemicals and genetically modified seeds, harvested by "dead" machines and unconscious people, you are eating "dead" food...toxic food. It was not made "for" you but for profit only. When you plant your own seeds with love, in soil you love, and tend to the plants with the intention of being nourished by them, the food is healing, alive, and loving. There is plenty of science to back this up but even anecdotally, if you've had the privilege of eating fruits from your own tree or vegetables from your own small garden, you have probably noticed the difference in taste and experience... "


---
Review
"This book helps you discover who you really are, what you're really capable of, and how you can tap new sources of power, wisdom, and abundance to radically transform your experience in business. When you bust loose from the old game, you'll suddenly be playing a new game: * For the sheer pleasure of playing, with no worries about sales, marketing, profits, cash flow, taxes, other people, or personal income * Entirely unaffected by the economy, stock market, competitors, or technological innovationHaving more fun with less effort than you've ever experienced * Doing only what you love to do all day, every day * Watching as amazing results come your way, without having to "make it happen". It may sound unbelievable, but it's entirely possible. You can do it if you open your mind and embrace the strategies in this book. Busting Loose from The Business Game leads you into a New Business Game filled with results and satisfaction beyond anything you've ever imagined possible. Read on . . . and bust loose!"


description
"Updated for modern times, Ho'oponopono is a self-help methodology that removes the mental obstacles that block your path, freeing your mind to find new and unexpected ways to get what you want out of life. It not only works, but it works wonders——both professionally and personally. It works so well in fact, that Vitale had to share it with the world, so that others could experience the fulfillment and happiness he feels every day. Imagine wiping your mind's slate clean and starting over without preconceived notions, so you can live in a world of daily wonder. Imagine if anything and everything were possible. In fact, everything is possible when you look at the world free of mental constraints. This book is a key that opens your life to a new universe of possibility and accomplishment——a universe with Zero Limits."


description
Future by Design is a documentary film by Academy Award nominated filmmaker William Gazecki, sharing the life and far-reaching vision of Jacque Fresco, a modern day Da Vinci. Peer to Einstein and Buckminster Fuller, Jacque is a self-taught futurist who describes himself most often as a generalist or multi-disciplinarian -- a student of many inter-related fields. He is a prolific inventor, having spent his entire life (he is now 90 years old) conceiving of and devising inventions on various scales which entail the use of innovative technology. The film explores Fresco s world of the future, where scientific method, not politics, rules world operations, and all human activities and efforts are directed towards achieving dynamic equilibrium between man and nature. Future by Design is a visually and intellectually engaging exploration of one man s vision of a future where war is outdated, there is no shortage of any necessary resource, and our focus as a species is sustainability. But far from presenting a vision of Utopia, this documentary demonstrates a possible future -- with real and viable alternatives to our current paradigm of militarism and commercialism. Jacque Fresco is an outspoken and immediately likable character who s radical and sometimes irreverent ideas are sure to draw both praise and controversy.


description
The Enlightened Savage is a remarkable book that combines anthropology, business, psychology, religion and common sense. This blend of disciplines helps readers learn to trust their instincts or better yet, use their instincts to best advantage. In the world of business, instincts have taken a back seat to logic, which is a shame because instincts are almost always more trustworthy than logic. When President George W. Bush was appointing his cabinet he invited one man, a Democrat, to join his Republican administration. This man, Former Secretary of Defense William Cohen, wasn't sure whether or not to accept the invitation. So he turned for counsel to his five-year old son, asking, "What's more important, your heart or your mind?" His son immediately answered, "Your heart." Cohen then asked, "Why do you say that?" His son without hesitation explained, "Because your heart is never wrong." Author Anthony Hernandez makes the same case in this extraordinary book. He shows us exactly why we ought to trust our hearts, our instincts, and our primal parts. You may have never thought of yourself as a diseased monkey, but you will understand why Hernandez might view you in this way. With that understanding come other understandings gained by The Enlightened Savage, insights that many readers will find to be crucial in their quest for a happy, balanced and successful life.


---
Entertainment and Media
My initiation into the world of Metaphysics began in the mid 1960's with the premier of the Sci Fi TV series "STAR TREK". Now a world wide phenomenon, Star Trek has done more to educate and enlighten people about the true nature of the Universe and our place in it than any other book, movie, course, or lecture series ever. Star Trek is chock full of metaphysical principles and metaphors. And it's so very entertaining! What could be better than that. I encourage you to watch Star Trek with fresh eyes after learning a few things about Metaphysics. I trust you will be blown away! Watch all 72 episodes of the Original Series on YouTube for Free!


If you haven't seen "The Matrix" (really? I thought everyone has seen this!) then you really must have it now. This is the movie that brought us the "Red Pill" that shattered the illusion that the world we live in is "solid" and "real". It's Hollywood entertainment, so don't expect consistency or scientific accuracy. But the overall message is right on, and has probably done more to wake people up to the true nature of our existence than anything else ever has.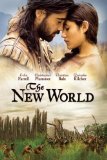 The 2005 film "The New World" with Colin Ferrell demonstrates powerfully how humans can land in a place of incredible abundance, then out of ignorance and fear build walls that separate them from the very resources they need to survive. An incredible tale of how love can overcome this fear, and bring down the walls of "illusion of separation" (my words). Entertaining and enlightening. Click on the image to go to Amazon and watch the Video On Demand (just $2.99).


Conscious Media Network: Free Video Interviews on Consciousness, Enlightenment, and Human Potential. Also, Movies, Music and Radio. Hours and hours of free access to the leading thinkers and teachers of our time.



Science For Life: Science you can use for a better life. Weekly Radio Interview program streaming live online. Interviews are saved in an archive and are available any time. Featuring leaders in science such as Bruce Lipton, PhD., Gregg Braden, Rob Williams, Eldon Taylor, Carol Ritberger PhD., Judith Orloff MD., and more...


---
Check back often for more books, videos, and media. Go Back To: METAPHYSICS FOR LIFE: TAKE THE OFF RAMP to return to the "HOME" page and Subscribe to the free newsletter "Offramp Updates" to stay informed, and to continue exploring this site.