Philosophy of Mind: Exploring the Metaphysics of Mind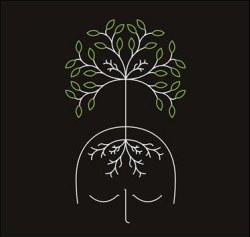 Philosophy of Mind is the intellectual and practical exploration into the true nature of what we call "Mind".
Ironically, the attempt to explore the Mind with intellect is like trying to see your own face with your own physical eyes. The best we can hope for is to observe a reflection in a mirror (although I'm sure that technology will soon allow us to project a holographic image of our body in front of us for a much better reflection!).
The metaphor of attempting to observe one's face with one's eyes gives us the perfect model for how we might actually go about exploring and developing a useful philosophy of Mind. Simply observe the reflection in the mirror; ie. the world you see all around you IS a reflection of your own Mind. What do you "see"? How does it make you "feel"?
Of course, we are not limited to exploring the Mind with the five physical senses. It's true that modern scientific technology allows us to observe much more deeply than we could with our physical eyes, but I'm talking about an entirely different level of perception.
As humans we have access to multiple levels of perception, including conscious and subconscious, intuitive, and spiritual. A complete, accurate and useful philosophy of Mind would not be possible without the application of ALL levels of perception, and a thorough integration of physical, mental, emotional and spiritual observations and results.
Below you will find links to just some of the resources available that can help you explore the true nature of consciousness, thought, and emotion - and create a true and useful Philosophy of Mind.
OR, Go Back To: Philosophy of Metaphysics to learn more about the true nature of knowledge and belief.
PS - Remember, the purpose of the Mind is to create the Illusion of Separation, resulting in infinite manifestation of variety of form. To know the Truth about anything (including Mind), please access the Heart!


---

Heartcompass LifeNavigation System: Creating A Mind With Heart.
Over the years I have developed my own Philosophy of Mind using the Heartcompass LifeNavigation System. I woke up one morning in 2002 with the LifeNav System complete in my Mind. Using it has created what I call "A Mind With Heart" - a Mind capable of seeing beyond the Illusion of Separation to Unity and Oneness. It does not eliminate the Illusion, it just "enlightens" it. Find out how to get your free eCourse, eBook, and newsletter.




HeartMath: A Change of Heart Changes Everything.
I like to think of the brain as the hard drive and processor of the conscious aspect of Mind. The Heart is like the modem, connecting consciousness to the deeper, non-physical levels of perception. The Heartmath Institute provides education, services, products and more to help people discover and connect to Heart Intelligence.




The Immrama Institute - Explore Your Mind
Explore your Mind with the help of modern technology.
I use Immramma Insight and Focus CD's. They are the most affordable, effective, and practical product I know of on the market right now. Visit Immrama to learn more about your Mind, your brain, consciousness, and meditation.



The Headless Way - A Method Of Self-Inquiry
Have you ever actually looked at the one who is doing the looking? Douglas Harding of England has developed a simple and effective technique to help you do just that! Visit this site for free video lessons, and be sure to subscribe to the free e-Course, "Reflections". Wonderful wisdom for developing a true and accurate philosophy of Mind!



Read contemporary Philosophy of Mind books by John Heil at Google Books. The limited previews include topics such as consciousness, the metaphysics of mind, and an ontological approach. One of the best modern authors on the subject, making a complex topic understandable and enjoyable to read.


---
Go Back To: Philosophy of Metaphysics
OR, Go Back To: METAPHYSICS FOR LIFE: TAKE THE OFF RAMP to return to the "HOME" page and continue exploring this site.


---