Subscribe to science articles online and keep up with the latest research that can be applied to metaphysics..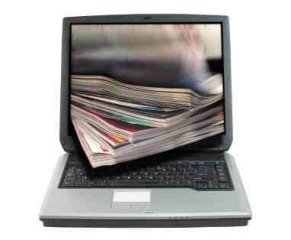 Reading the latest science articles can be of great benefit to the understanding and application of metaphysics in everyday life.
Remember that science, in the form of quantum physics, has discovered that the underlying nature of our physical experience is in itself non-physical.
Keeping up with the latest research in physics, the mind, and even nutrition and health (such as the discovery of light photons as a nutritional element) is one of the critical ways to maintain a sense of self-empowerment and personal choice in creating a happy, healthy life.
Below are a list of links to science news and science article subscriptions that I have found especially valuable.
I highly recommend subscribing to the Twine Digest - a community of responsible, knowledge seeking individuals that can connect you to many more resources, online magazines, blogs, etc.
And when reading science articles gets a little boring or dry, watch TED Talks to add some entertainment to your science news research!
<<~~ Note: To receive updates when new links or articles are added to this site, be sure to subscribe to the free Newsletter and/or RSS feed.
Go Back To: Metaphysical Science to learn more about the true nature of reality.


---

Twine - Organize, Share, Discover.

Twine Understands Your Interests
• Discover information that matters to you
• Collect and share bookmarks and other content
• Receive recommendations based on your interests



Science Daily: Your Source for the Latest Research News

-Health and Medicine
-Mind and Brain
-Earth and Climate
-Space and Time
-Matter and Energy
Keep up with the latest research news online...


Brain Mysteries: New Articles Daily; Mysteries of the Brain and Mind

New articles, archives, newsletter...
subscribe and get daily news and information regarding the mysteries of your brain, mind, emotions, consciousness...



PhysOrg.com: Science Articles and News, Technology, Physics, Medicine.

* Nanotechnology News
Bio & Medicine - Nanophysics - Nanomaterials
* Physics News
General Physics - Condensed Matter - Optics & Photonics - Superconductivity - Plasma Physics - Soft Matter
* Space & Earth News
Earth Sciences - Astronomy - Environment - Space Exploration
* Electronics News
Consumer & Gadgets - Hardware - Robotics
* Technology News
Internet - Software - Business - Engineering - Semiconductors - Other - Telecom - Energy - Computer Sciences - Hi Tech
* Chemistry News
Biochemistry - Polymers - Analytical Chemistry - Materials Science - Other
* Biology News
Plants & Animals - Evolution - Ecology - Microbiology - Biotechnology - Other
* Medicine & Health News
Psychology & Psychiatry - Research - Medications - Cancer - Genetics - HIV & AIDS - Diseases - Other - Health - Neuroscience
* Other Sciences News
Mathematics - Archaeology & Fossils - Other - Social Sciences - Economics



TED: Ideas Worth Spreading
Riveting talks by remarkable people, free to the world.
The annual TED conference now brings together the world's most fascinating thinkers and doers, who are challenged to give the talk of their lives (in 18 minutes).
This site makes the best talks and performances from TED and partners available to the world, for free. More than 400 TEDTalks are now available, with more added each week. All of the talks feature closed captions in English, and many feature subtitles in various languages. These videos are released under a Creative Commons license, so they can be freely shared and re-posted.

Watch more science videos at: A Mind With Heart Channel on Youtube. The official Youtube channel for Metaphysics For Life!


Go Back To: METAPHYSICAL SCIENCE.
OR, Go Back To: METAPHYSICS FOR LIFE: TAKE THE OFF RAMP to return to the "HOME" page and continue exploring this site.


---