A Daily Prayer for Peace of Mind: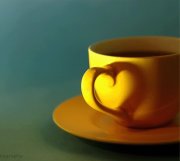 Watch (and memorize!) the Daily Prayer for Peace of Mind video below and feel the growing sense of inner peace, inner guidance, and physical, mental, and emotional well being!
Based on sound metaphysical science, neuroscience, and spiritual wisdom, this prayer reaches deep into your Heart and Mind to help you find and heal any thoughts or images creating stress or dis-ease in your life.

This Prayer can direct your mind to Love-based Truth from the Heart, eventually creating A Mind With Heart. A Mind With Heart gives substance to your life with Love based Truth, eliminating the false fear-based beliefs of the ego mind that cause stress, illness, and struggle in your life. Enjoy an ever increasing sense of awareness, make better decisions, and experience more success.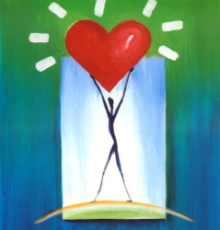 I created this Daily Prayer to supplement the Heartcompass LifeNavigation System for Creating A Mind With Heart. To learn more about it, visit the Foundation for Creating A Mind With Heart. Join the Foundation (it's free) and get a free ebook, "Your Heartcompass Owner's Manual", and other gifts.
(Note: The audio in this video is the first two minutes of the Alpha Meditation audio from Mystic Mindpower. Listening to this audio immediately places your mind into a relaxed and receptive state. Reading the prayer aloud can also increase its effectiveness and power.)
Memorize this Prayer and use it whenever you encounter unwanted or stressful life experiences!

---
Back To: The Mind Body Connection or Applying Basic Metaphysics to learn more about creating peace of mind.
Return to the HOME page.

---
---