Get the MOST out of
Metaphysics for YOUR LIFE!

Submit the form below to
start your FREE "8 Week" STUDY GUIDE now.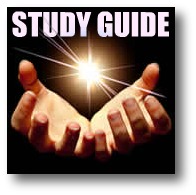 Each "Week" you will be guided to a different section of the website. A Weekly Quiz will help you focus and get the most out of each and every Lesson.
You set the pace. Some "weeks" might only take you a day or two to complete. Others might take longer. And you can take a break and start again any time you want.
Complete and submit ALL 8 Weekly QUIZZES and you will be given access to your very own beautiful, printable, CERTIFICATE OF COMPLETION to frame and display in your office or home! (see image below)

Complete the "8 Week" STUDY GUIDE and earn your
CERTIFICATE OF COMPLETION.