Welcome To Offramp Updates
August 2016
---
WHAT'S NEW AT METAPHYSICS-FOR-LIFE.com?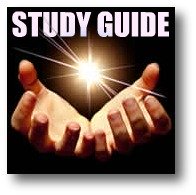 The last couple of months I received a few complaints about the following malfunctions in the Metaphysics for Life 8 Week Study Guide:


*Signing up for the newsletter (Offramp Updates) then trying to subscribe to the Study Guide with the same email address, only to be told it was an "invalid email".

*Completing and submitting a Quiz, and not receving the answers or the next "Week" of the Study Guide.

*Getting the correct answers, but not the one's you submitted (so you could compare and see how you did).

*And not being able to read the correct answers because they were not in BOLD typeface.


I have been working on correcting these, and I hope it's all sorted out now. I really appreciate you letting me know, and giving me the opportunity to make it right!

Also - very important! - be sure to add "study_guide@metaphysics-for-life.com" to your email contact list. Otherwise, your Study Guide might end up in the trash folder, or it will bounce and you will get unsubscribed!


So far, more than one thousand of you have successfully completed the Study Guide! Congratulations and way to go!

But if you tried to use the Study Guide and it didn't work correctly, or if you haven't gotten around to it yet, here is the link to Week 1 - What Is Metaphysics?


MFL STUDY GUIDE: Week 1 - What Is Metaphysics?


If the problems are still occurring, I apologize in advance for putting you through them again!! :-O

If not, I hope you enjoy the experience, and don't forget to print out your Certificate of Completion at the end!






Until next week,


Ilana Moss
Heartcompass Enterprises
Metaphysics for Life


Visit my blog at Ilanamoss.com



---
TOP 10 Most Popular Pages at Metapysics-For-Life.com
Metaphysics for Life has reached over one million readers!

Spiritual Metaphysics
How Thoughts Become Things
What Is Metaphysics
Metaphysical Science
The Mind Body Connection - Think, Feel, Act!
The Foundation for Creating A Mind With Heart
Balance Your Brain Hemispheres
Famous Scientists and Philosophers
Philosophy of Metaphysics
Mind Over Matter

---
---
Offramp Updates copyright 2016

Ilana Moss,
HeartCompass Enterprises
Metaphysics For Life
Foundation For Creating A Mind With Heart